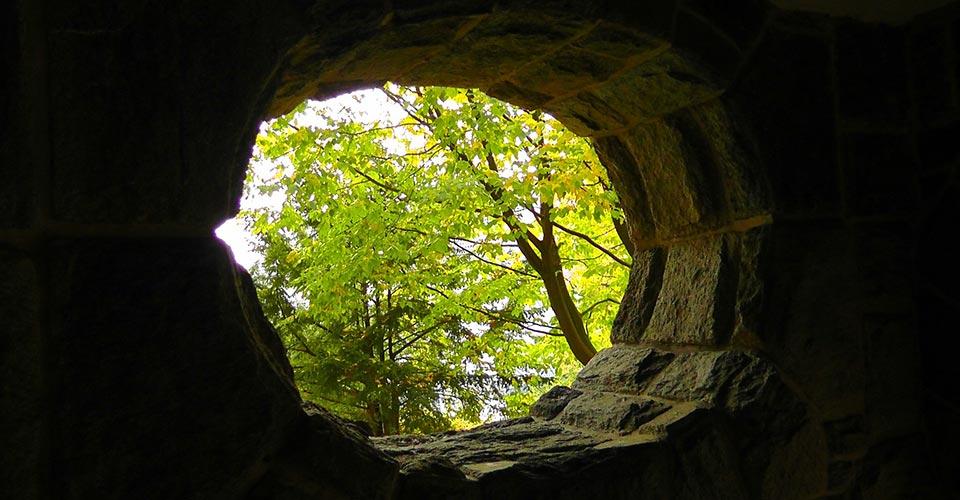 13.10.2021
Today's megatrends like climate change and biodiversity loss, digitalisation and globalisation challenge our conventional understanding of existing concepts of e.g. society and economics. This complex, exponentially changing, interactive reality requires new ways of thinking.
To be able to solve the sustainability challenges holistic and systems thinking is needed. This means considering sustainability and other challenges like digitalisation at the same time, not in separate silos. Otherwise, we risk making solutions that resolve one problem at a time and cause problems in other places. This requires changing our behaviour and thinking. Small steps are not enough.
Organisations and actors need to be able to adapt to new situations quickly. And there is a need to learn and improve these skills and abilities.
Education needs to respond to the current challenges and wicked problems, which require agility, the ability to think systematically, look further into the future, and understanding of changing trends and unexpected systemic changes.
Unlearning old models of thinking
The biggest challenge that we are facing as individuals and politicians when making decisions is the need to unlearn our old ways of thinking. Only when this happens, will we be able to perceive things differently. This will enable us to adopt new models of behaviour and generate innovations.
If you believe the Earth is flat, you can't plan to sail around it.
One old perception that needs to change, is a linear model of growth. This thinking includes the idea of limitless natural resources. All of our economic theory revolves around this idea of a boundless universe. However, the Earth has its limits and the resources are scarce.
We need to unlearn this very basic concept. We have to learn to understand, appreciate and preserve the limited amount of resources available to us and accept natural and planetary boundaries.
We need to unlearn our perception of linear development as sufficient. It is not helpful to go a bit faster or further if we choose the wrong direction. Improvements in energy efficiency and slight reductions in emissions are not enough in themselves if the number of buildings and cars is constantly increasing.
Systemic thinking and backcasting
Individual solutions determined in silos are insufficient. For example, it is not enough to slightly reduce the use of pesticides, when we need the whole food system to change. For this, we need to consider e.g. biodiversity impacts, food production, transportation, animal welfare, ethics and nutrition.
This should not be so difficult. System thinking is like fish soup, more different than the sum of its parts. Once the ingredients are on the table, we know how to choose the right ingredients so that it creates fish soup.
For successful systems thinking, we need to set the bar right. By 2050, for example, we need to achieve the same level of wellbeing and production with one-tenth of the resources we currently use, and with one-tenth of the emissions. Only then the ambition level is high enough to have an impact in mitigating climate change.
Once we have set our goals, we need to work out the way to get there and the necessary steps through backcasting. We need comprehensive monitoring of harmonised indicators to be able to measure progress.
The role of education
How does education respond to the current challenges and wicked problems, which require agility, the ability to think systematically, look further into the future, and understanding of changing trends and unexpected systemic changes? Climate change, biodiversity loss, digitalisation and globalisation and their exponential change emphasises the need for these skills.
However, our education and management systems are not future proof, nor do they guide and teach systems thinking. They do not include mechanisms to support people's lifelong learning or produce perspectives based on the back-casting. They are based on overly linear thinking which creates and maintains silos. These skills are being researched, but their instrumentalization is still missing. One part of the answer is pedagogical leadership, where the leader must have the ability to perceive new systemic challenges.
The role of leadership
A good leader can harness and develop the skills and capacities of their organisation or team. They should focus on developing the individual and collective thinking abilities and skills, that is, to teach thinking and curiosity. This is also an important part of lifelong learning.
Howard Gardner has presented in his book 5 Minds for the Future (2009) five minds that are the qualities he considers necessary for people in the future. These can be considered also to be important for a successful and future proof leader. His five minds are the disciplined mind, the synthesizing mind, the creating mind, the respectful mind and the ethical mind.
The disciplined mind represents the skills and knowledge gained from for example education and professional experience. The synthesizing mind is needed to create synthesis and integrate different sources of information and make the connections between them. This is crucial for and the basis of systemic thinking.
The leaders should have the skills in these and also be able to support their organisation's development in all these aspects.
Conclusion
In today's rapidly changing world we need these skills more than ever. Nowadays, the emphasis is on agility, based on understanding, and the ability to act quickly.
However, our educational system does not teach these skills. Still, every teacher education institution teaches linear thinking. The qualities and characteristics presented by Gartner and pedagogical leadership are not taught.
We need these skills to look further into the future and understand where the change is happening and at what pace.
Author
Sirpa Pietikäinen, Member of European Parliament, sirpa.pietikainen@europarl.europa.eu
References
Gardner, H. (2009), 5 Minds for the Future. Harvard Business Review Press.
LISÄÄ AIHEEN YMPÄRILTÄ / RELATED POSTS